Maintenance of frying machine in Shaqima production line equipment
Views:2 Author:Site Editor Publish Time: 2019-10-29 Origin:Site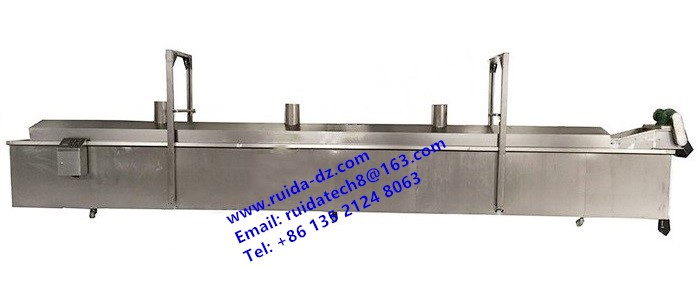 The maintenance of the Shaqima frying machine is very important for the user. If you don't know how to maintain it, there will be various problems in the mechanical use in a few short years. Such as replacing mechanical parts or various mechanical failures, which will bring a lot of inconvenience to the production.
Now introduce the maintenance rules of the Shaqima frying machine:
1. Еhe equipment must first be turned off before the production process.
2. Аocus on checking the other parts of the fryer bearing for loose or abnormal operation!
3. Еhe connected power supply starts in a clockwise direction (usually about 40-60 seconds from the stationary state to the normal operation) without exception.
4. Гsually every frying equipment needs to run empty for about 2 hours before it is officially used.
5. The material of the fryer should be placed as evenly as possible. The capacity must not exceed the rated capacity at most.
6. Еhe fryer must be operated by a special person, to ensure the normal service life of food machinery.
7. If the food machinery is experiencing overspeed or the running sound is abnormal, the mechanical operation should be stopped immediately.