How to increase the production of Shaqima (Sachima) when using the production line?
Views:9 Author:Site Editor Publish Time: 2019-10-03 Origin:Site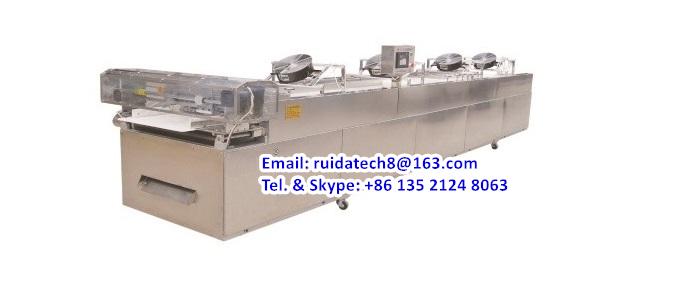 Change the way of production: from the traditional slow-paced production to continuous.
Rolling is the method of Shaqima molding. In the early stage, intermittent forming is used, while the Shaqima production line is divided into three sections, production efficiency is very low. Continuous production can produce more Shaqima at the same time, greatly improving production efficiency.
Dust removal.
Maintenance is essential. Long-term use, Shaqima production line will leave a lot of dust, if the equipment is covered by dust and continue to work, it will not only affect Shaqima food, but also affect motor life.
Parts lubrication.
The internal parts and accessories of roduction line are worn during continuous processing, lubricating them reduces the wear of parts, protects and extends the service life of equipment.
http://www.ruida-dz.com/Saqima-automatic-production-line-pl8646915.html