How does the automatic pillow packing machine work?
Views:5 Author:Site Editor Publish Time: 2019-11-05 Origin:Site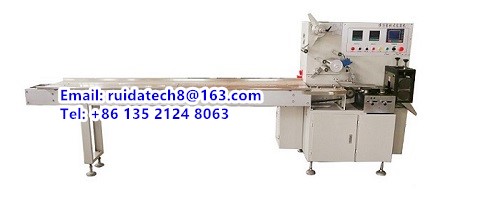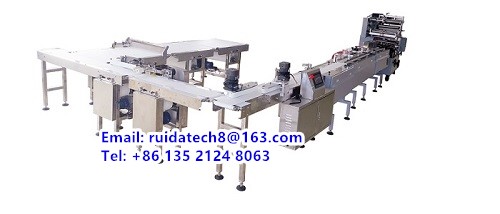 Automatic pillow-type packaging machine uses variable-speed motor to drive the chain type continuously variable transmission through the V-belt. Through the speed regulation of the shifting chain in the gearbox, different running speeds are obtained, and then transmitted to the planetary differential mechanism by the timing belt to adjust the conveying length of paper film, and the output shaft of the transmission box drives the paper roll, and the paper film is transported.
The paper film output length can be set manually on the chain speed controller. It is monitored by the photoelectric tracking color code during packaging process. At the same time, the gearbox realizes the movement of packaged articles, conveyor belt, paper-pulling roller, pressing wheel and transverse sealing knife through multiple sets of chain transmission.
The paper roll is installed on the shaft roller, the packaged object is placed in the feeder (for irregularly shaped articles, manual feeding is required), the conveyor belt automatically transports the packaged article to the packaging position. The article is packaged in paper film, then formed after heating, sent to the horizontal sealing cutter for heat sealing and cutting off. Then the conveyor belt outputs the finished product.